#WalangPasok: Class and work suspensions for August 3 due to southwest monsoon
MANILA, Philippines — Several private and public school classes and work were suspended on Thursday, August 3, due to inclement weather caused by the southwest monsoon, locally known as habagat.
According to the Philippine Atmospheric, Geophysical and Astronomical Services Administration or Pagasa, the southwest monsoon is still being boosted by Typhoon Falcon (international name: Khanun) even if it's already outside of the Philippine area of responsibility. Hence, the southwest monsoon would bring occasional rains in most parts of Luzon in the next few days.
Here is the list of cities and provinces that have suspended public and private school classes and work for Thursday, August 3:
Manila (all levels)
Caloocan (all levels)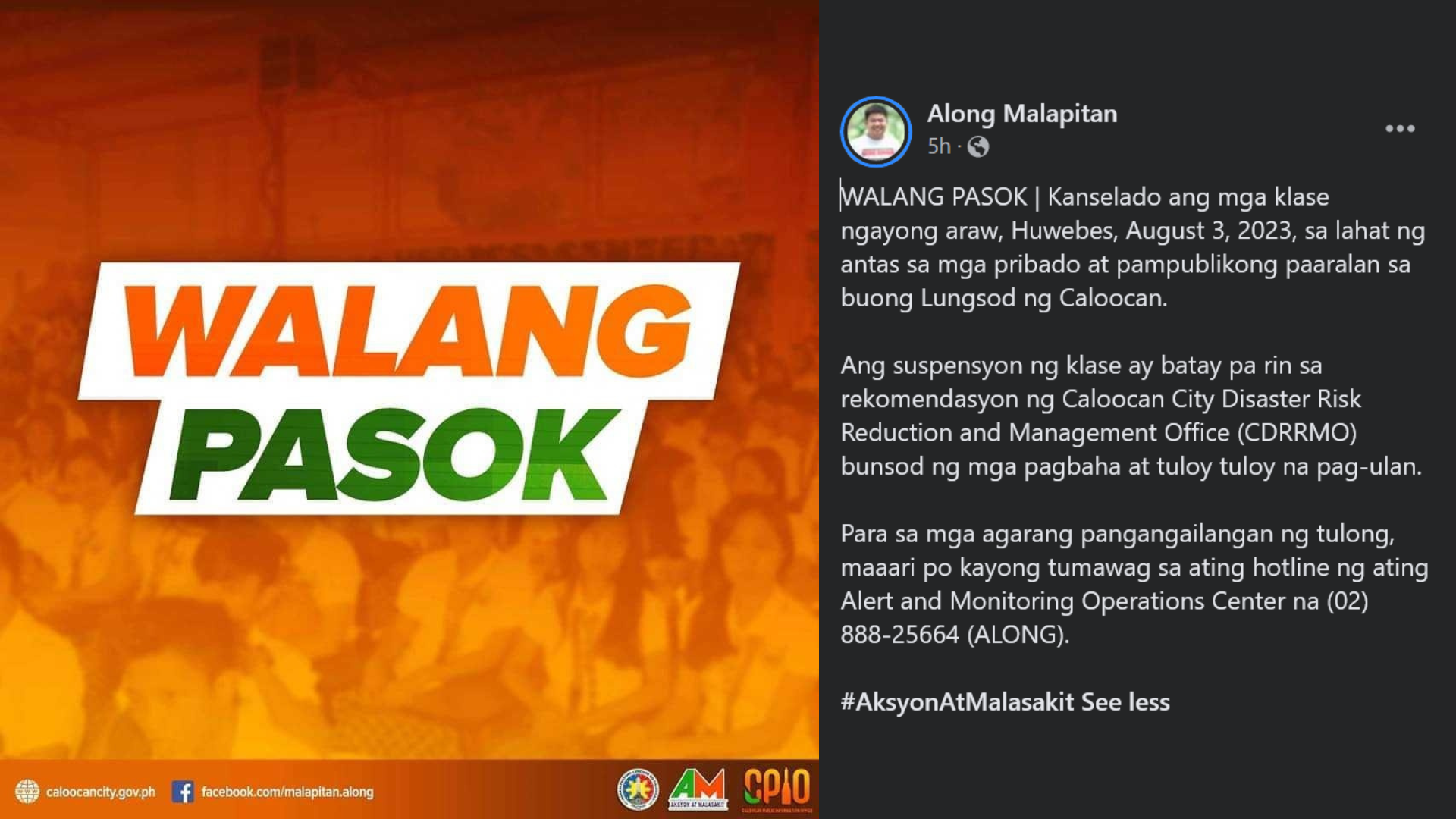 Malabon (all levels)
Navotas (all levels)
Dagupan (classes at all levels and government office)
Pampanga (all levels until August 4)
Baguio (from pre-school to senior high school only)
RELATED STORIES
LIST: Suspended classes due to habagat on August 2, 2023
Rainy Thursday in Metro Manila, most of Luzon due to habagat – Pagasa
Typhoon Falcon has gone out of PAR, says Pagasa
kga
Click here for more weather related news.
Subscribe to INQUIRER PLUS to get access to The Philippine Daily Inquirer & other 70+ titles, share up to 5 gadgets, listen to the news, download as early as 4am & share articles on social media. Call 896 6000.