DOH REPORT
Fewer dengue cases so far, but tally rising with typhoons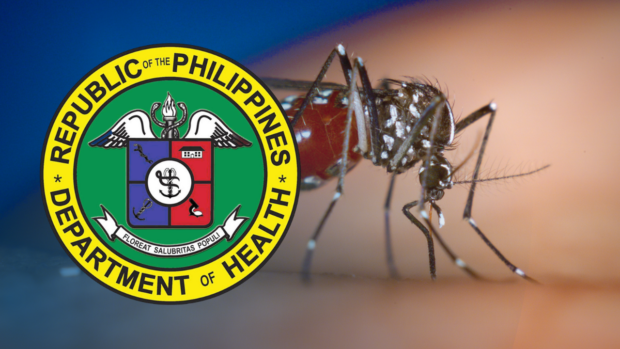 MANILA, Philippines — Dengue cases nationwide fell by nearly a fifth in the first seven months of the year, but they have also been gradually increasing as the country entered the monsoon season.
According to the latest data from the Department of Health (DOH), a total of 85,692 dengue cases were reported from January to July 22 this year, down by 19.6 percent from the 106,517 recorded in the same period in 2022.
However, the DOH noted that dengue infections have been climbing since the first week of April. It also expects the trend to continue in the next months amid the rainy season, which began in June.
In the past month, specifically from July 25 to July 22, Mimaropa (Mindoro, Marinduque, Romblon, Palawan) logged the highest number of dengue cases with 51 cases per 100,000 population.
This was followed by the Cordillera Administrative Region at 34 cases per 100,000 people; Davao Region at 25 cases per 100,000; Zamboanga Peninsula at 24 cases per 100,000; and Soccsksargen at 23 cases per 100,000.
"The agency is also continuously monitoring areas that are prone to flooding and were hit by the recent typhoons," it said in a statement on Wednesday. Apply '5S strategy'
Severe Tropical Storm "Falcon" (international name: Khanun) entered the Philippine Area of Responsibility on Saturday, just two days after Typhoon "Egay" (international name: Doksuri) left a trail of destruction, displacing some 2.3 million people in 13 regions.
The DOH has been urging the public to use the "5S strategy" to prevent dengue infections and control the spread of mosquito populations in communities.
The 5S stands for search and destroy mosquito breeding sites; uphold self-protection like using insect repellents; seek early consultation at the nearest health-care facility; support fogging, spraying, and misting in hot spot areas; and sustain hydration.
RELATED STORIES
Subscribe to INQUIRER PLUS to get access to The Philippine Daily Inquirer & other 70+ titles, share up to 5 gadgets, listen to the news, download as early as 4am & share articles on social media. Call 896 6000.